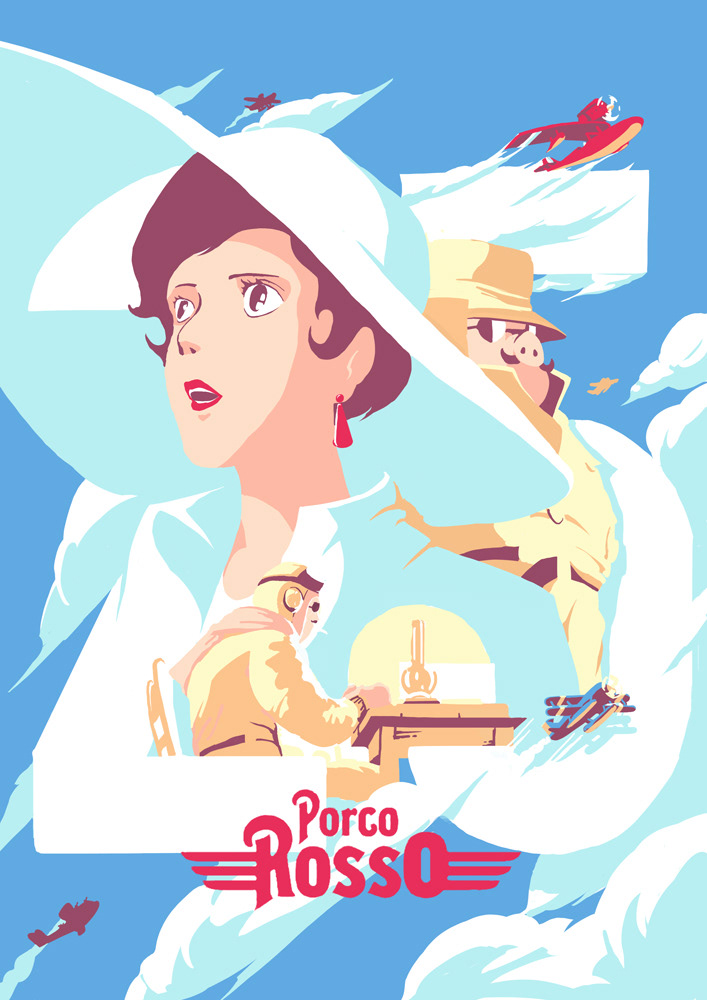 I did this illustration to celebrate the 25 th anniversary of the great, studio ghibli's animation movie, Porco Rosso.
The sketches and 80 % of the painting was done with the app Procreate on Ipad, details and finish part in Photoshop.
The challenge was to do this with only 9 colors.